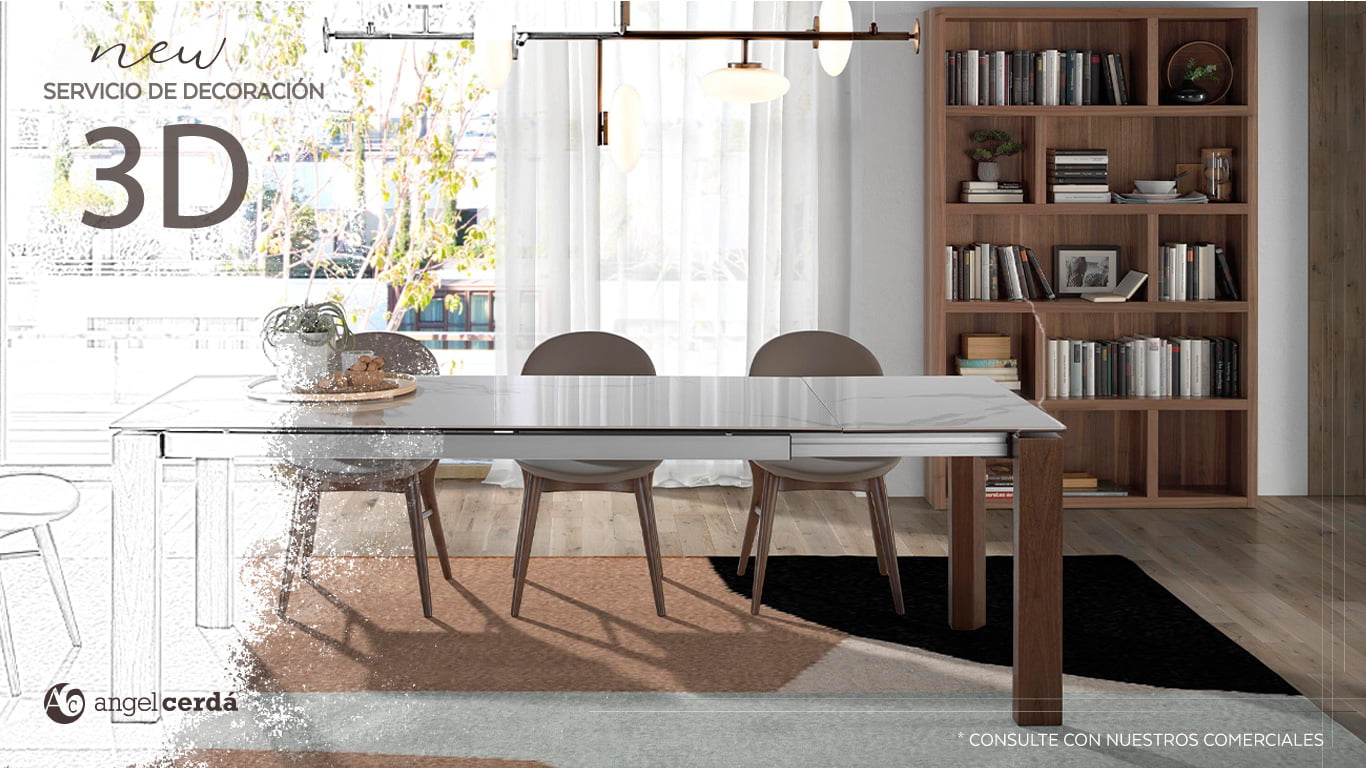 OUR DECORATION, 3D AND INTERIOR DESIGN SERVICES
Angel Cerdá has been committed to modern design for over 30 years. Our furniture seeks the perfect combination of design, functionality and versatility. We know that it is difficult to visualise how your room would look with our furniture. This is why we now offer to our clients a new 3D decoration project service.
A comprehensive service that includes from the preparation of plans and realistic images, to the choice of furniture as well as advice on decoration and interior designing. 3D tools are the best way to project and visualise the decoration and furniture for your future home. When it comes to furnishing a room, details count: From the colour of walls to the location of all the pieces of furniture. Angel Cerdá offers you a 3D visualisation system that simplifies this whole process, providing a real perspective of the final result. A way to get your home look exactly with the pleasant atmosphere you want.
No Results Found
The page you requested could not be found. Try refining your search, or use the navigation above to locate the post.
Request information and budget here
Our team will create a design based on the room planning, and develop a furniture proposal. We will then add all details and deco based on our client's taste. A perfect way to enjoy the whole process, without surprises and without leaving details to chance.
Contact us and we will give you all the information with no compromise.

Thank you!
Thank you for joining us