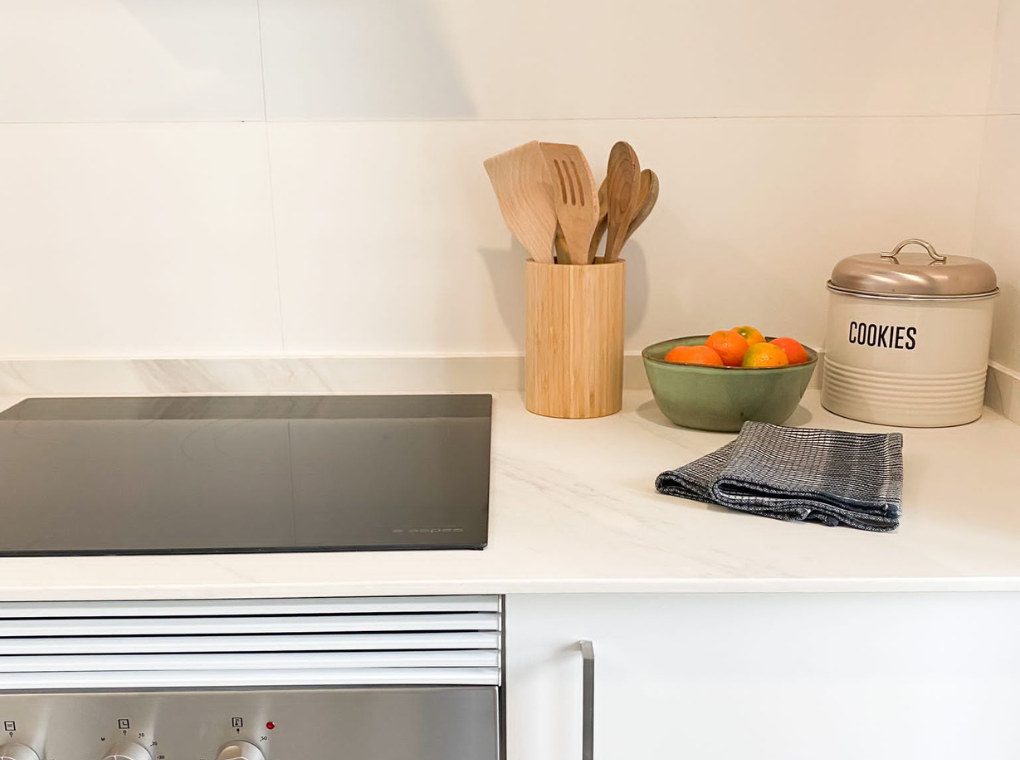 A cosy little flat with touches of colour
A splash of colour is always a great idea! And so is our designer furniture. A bright, cosy and empty flat awaited us. Typical furniture and uniform tones are nice, but they can also get boring. Looking for a modern and contemporary aesthetic was a challenge that Ana, from Succuhome, passed with flying colours.
In this project, our customised furniture stands out. As a central element in the dining room, our yellow lacquered sideboard and the coffee tables.
The choice of colours and materials, the layout as well as the use of natural light creates a calm, fresh and modern atmosphere, enhancing the feeling of spaciousness in a not too large space. The whole modern design and finish reflects the latest trends, with a personal touch that makes it more welcoming.
We love the final result! Rooms that exude tranquillity and harmony where guests will enjoy a modern and practical environment.