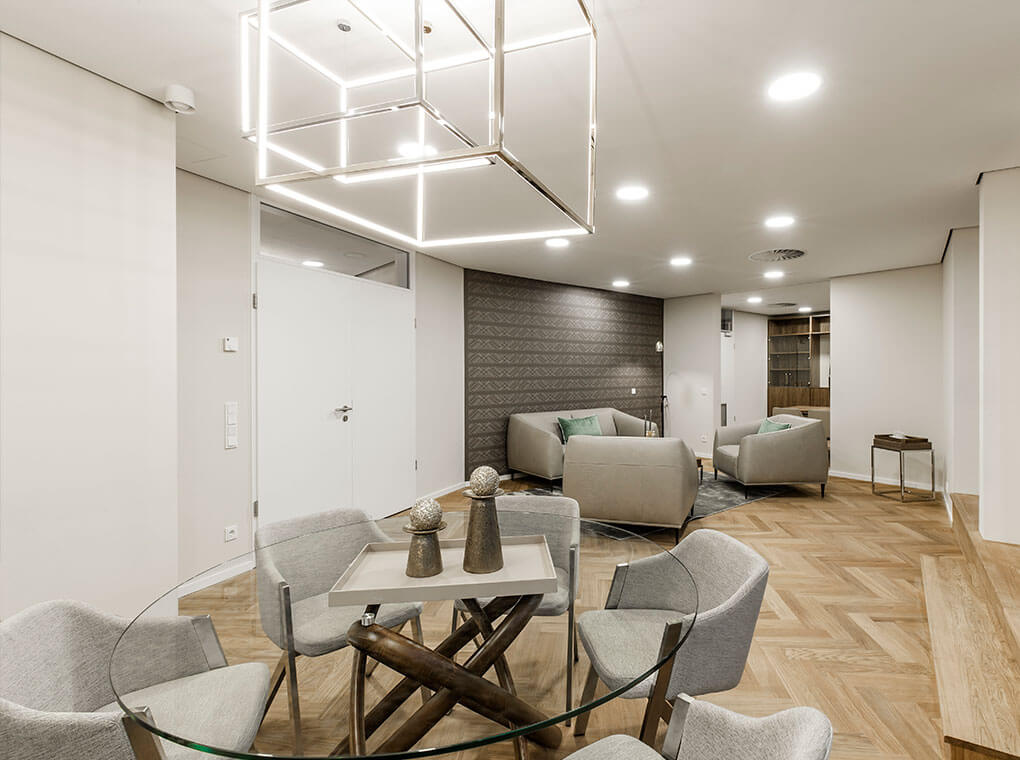 A new AC project at The Philippines Embassy in Berlin
The natural elegance and simple lines of our Italian designs are key on this new AC project of interior design at The Philippines Embassy in Berlin.
Our client Welcome Berlin has chosen for the furnishing of this spectacular space our Italian design furniture by Angel Cerdá. The result has been a cozy and functional atmosphere, also providing the design and avant-garde style that characterizes each of our pieces.
The use of neutral tones in sofas, armchairs and chairs, but also the presence of different types of wood in our dining tables, coffee tables and corner tables, as well as the presence of tempered glass and steel, have created an atmosphere with a strong character and personality.