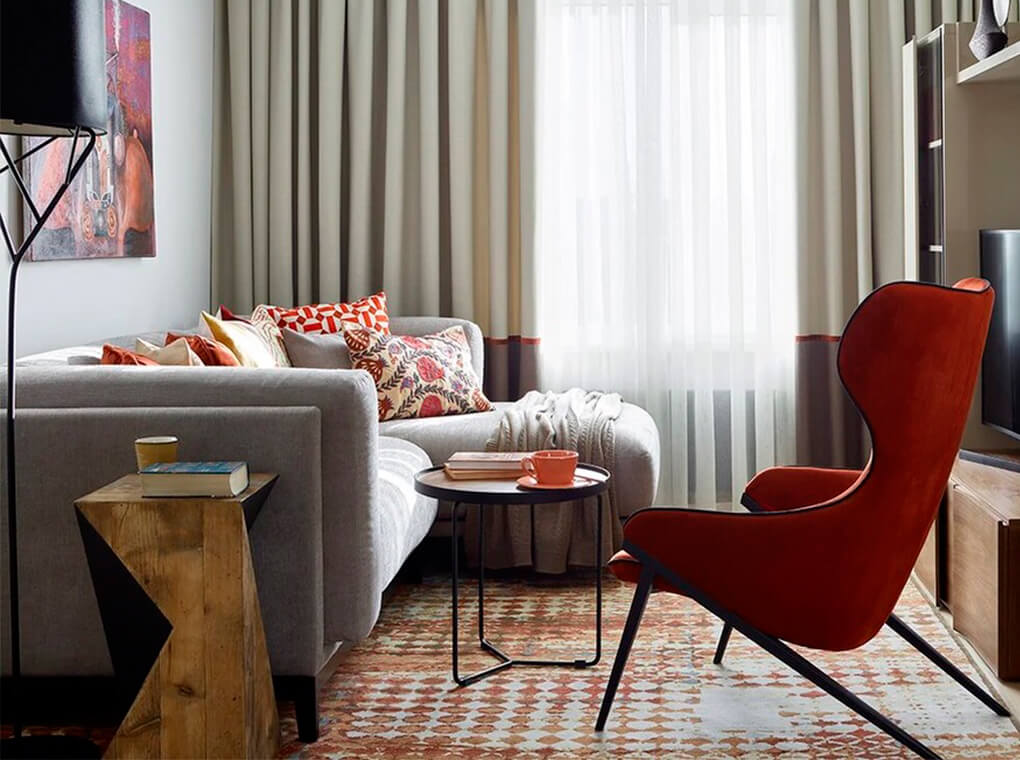 Color and style in Moscow with Angel Cerdá furniture
"A bit of Spain in Moscow": this is how AD Arquitectura magazine defines this beautiful project by Elena Skutova Design inspired on Angel Cerdá furniture.  This amazing interior design work with our Italian design pieces is a perfect example of what our furniture can deliver in terms of elegance and distinction.
The colour and avantgarde designs are protagonist, creating a functional and cheerful space.
Elena Skutova went for some of our most elegant pieces: armchair A125 upholstered in a beautiful vibrant red colour, coffee table C047, dining chair CH1601 and walnut veneer office desk LE351. A combination of exquisite taste and pure Italian design.