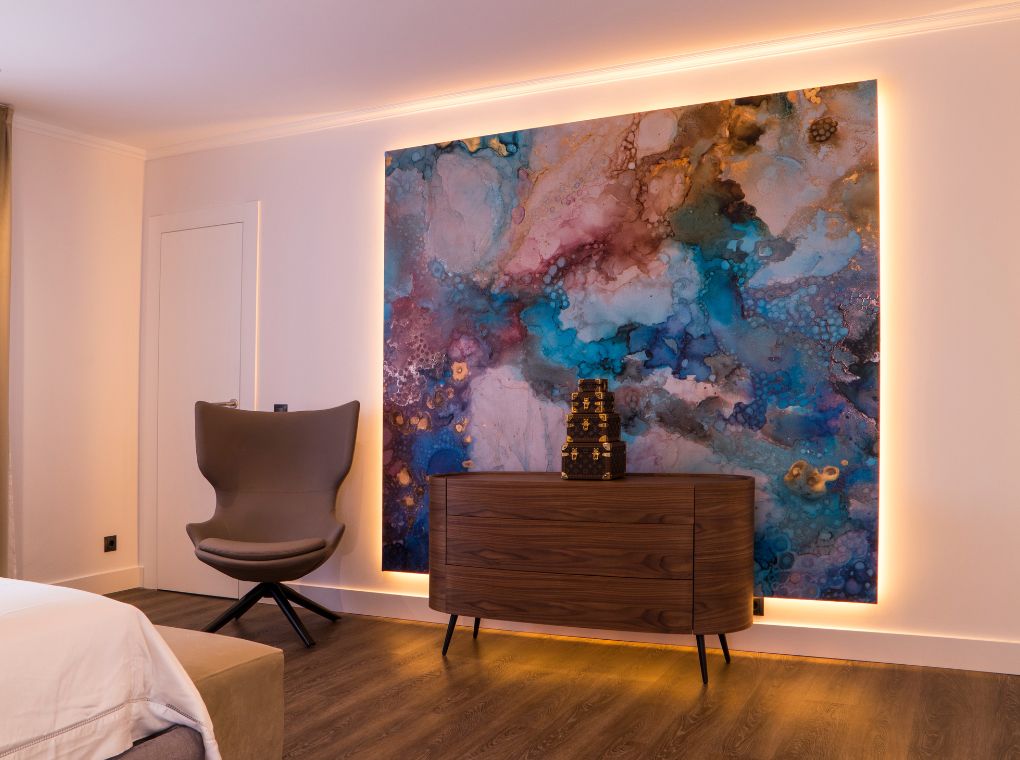 Modern interior design in Monte Alina
Today in our projects section we bring you this project of modern furniture in a beautiful detached house in Madrid whose interior design project has been carried out by FrAncisco SilvÁn.
The choice of colours and materials, the distribution as well as the use of natural light creates a sober, fresh and elegant atmosphere, enhancing the feeling of spaciousness. The whole modern design and finish reflects the latest trends.
Among the advantages of the modern furniture in our collection is its versatility, making it perfect for almost any luxury project. Neutral tones with touches of colour, where natural elements such as wood and marble are also integrated.
Among our products we can highlight the dining table model 1020, which brings elegance and practicality with its tempered glass top, the coffee table with porcelain top model 2098, the dining table with porcelain top model 1068, the chairs upholstered in fabric with structure in walnut colour 4048 and the television cabinet in walnut with glass doors model 3048.
The end result is spectacular: rooms that exude tranquillity and harmony where guests will enjoy luxurious, comfortable and spacious environments.