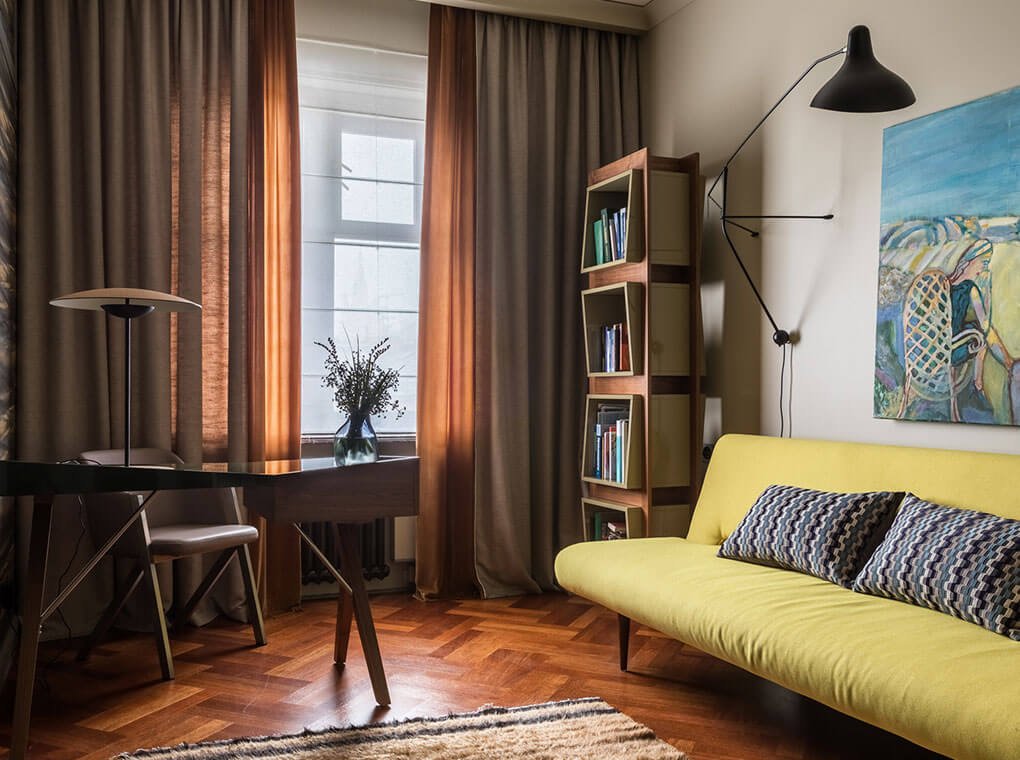 Vanguardist touch in Moscow
The owner of this loft located at Patriarshie Prudy, central Moscow, has chosen our furniture to decorate her office; giving it a touch of timeless modernity and combining retro colors with avant-garde designs.
Thanks to the work of the famous interior designer Irina Tatarnikova and our client Barcelona Design, the room has been transformed into a perfect place for studying, reading or just relaxing.
The W1010 walnut desk was lacquered in a bright rusty green (RAL-6020) to add a touch of intensity and also distinguish itself from the rest of the predominant colors. To complement this piece of furniture, the client also chose a light brown (ACUA-18) for our chair F3202, and a light grey lacquer (RAL-7034) for the 829DP bookshelf, so that the whole set could  distill harmony and balance.
The result could not be more in tune with the cosmopolitan and chic atmosphere of this area of ​​Moscow. Do you like it?